Work Experience
For over two years, I worked with an experienced carpenter, helping him build his house from the foundation to finish.
[June 2018]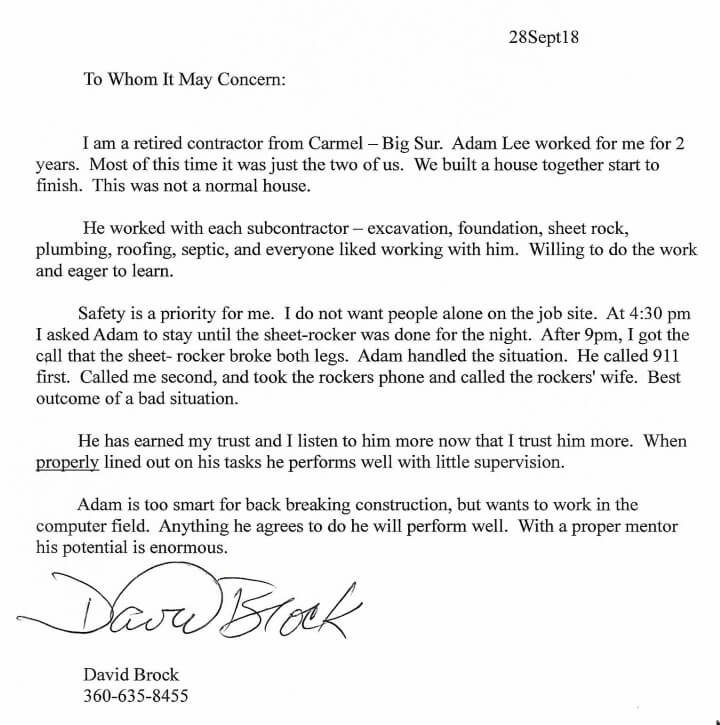 Comptia Certification
To qualify for as a student at Western Governor's University, I earned my Comptia A+ certification (the exam tests general hardware and software competence, and is accepted at WGU as qualification for their Software Development BA).
I've also earned the CIW Site Development Associate certification.
[December 2017]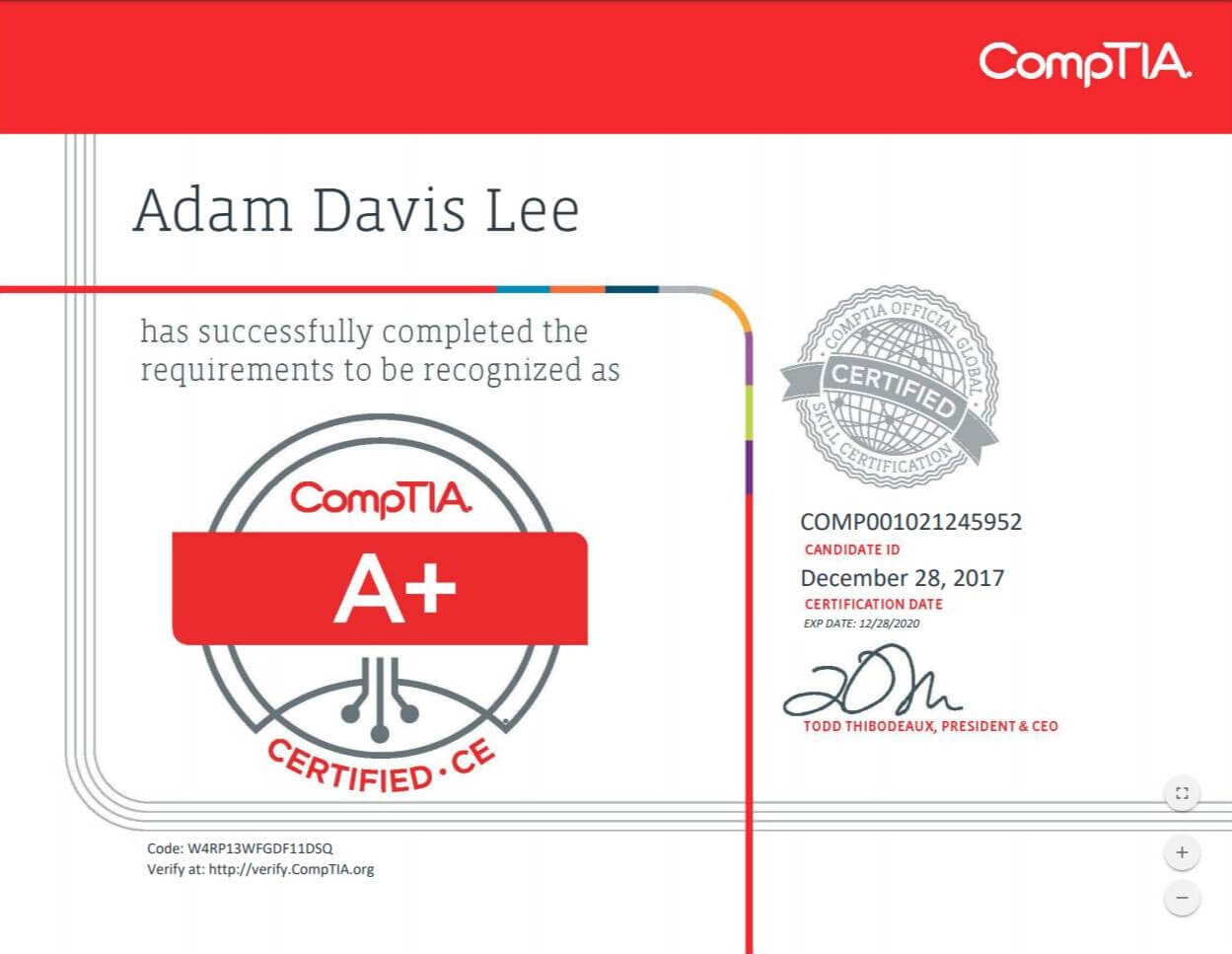 Menlo Podcast Downloader
A friend of mine wanted an app that would automatically archive past podcasts from a specific RSS feed.
I worked through the nuances of the interaction between Android, Java, the JVM, Clojure, and lein-droid to create a simple app, requiring no interaction, which simply notifies the user when a new podcast has been downloaded.
[October 2017]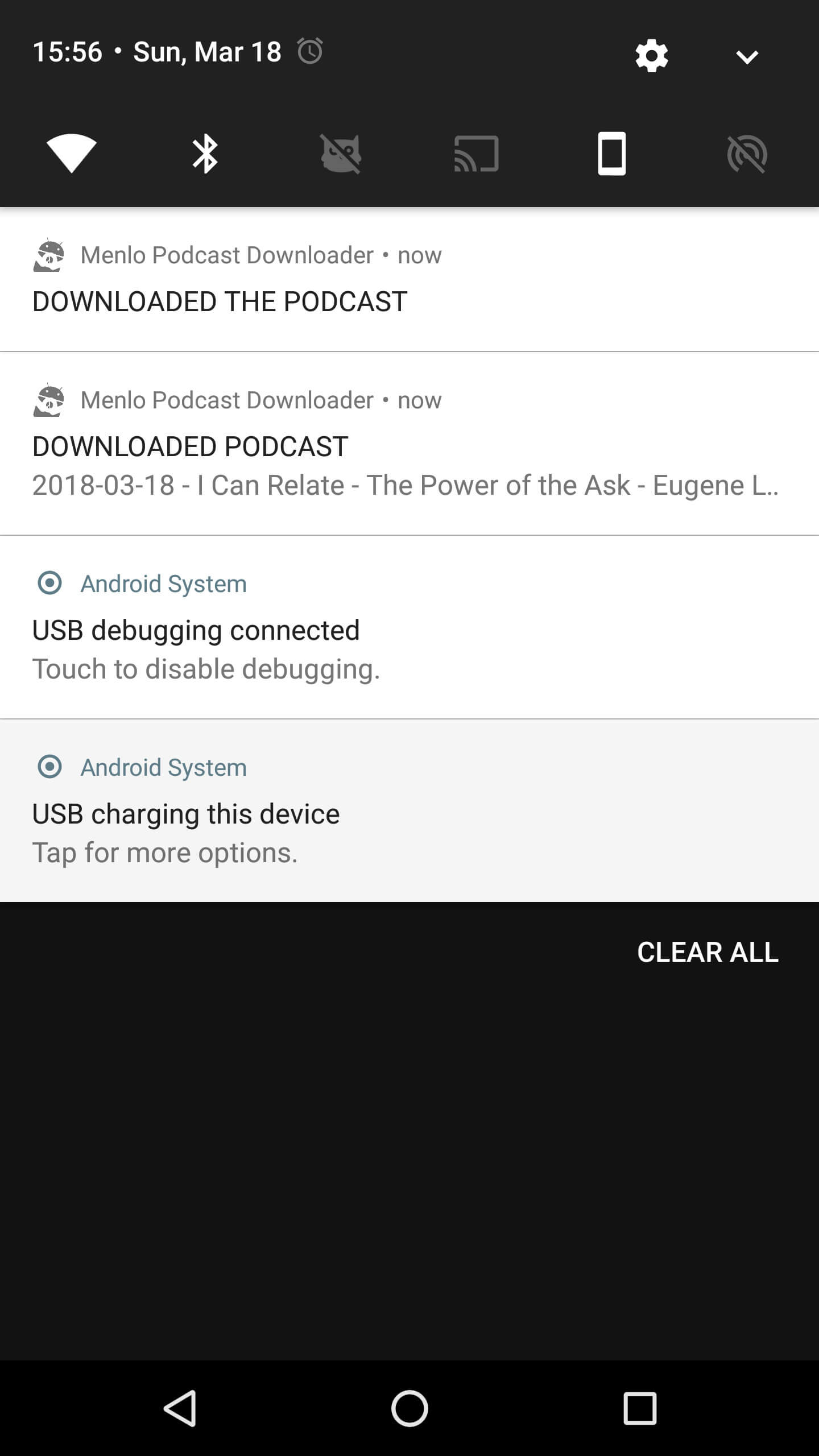 Work at Private School
While living in California, one of my neighbors who worked at a private school (chartwell.org) arranged for me to work as his assistant at the school to repaint part of the school's interior, organize their storage, and sand/stain their benches.
Afterward I was given this letter signed by many of the school's staff.
[Mid 2015]